Villa Belvedere is the perfect location to immerse yourself in the Tuscan countryside and enjoy a relaxing and nature-filled vacation.
Immerse yourself in the beauty of the Tuscan countryside.
Welcome to Villa Belvedere
Villa Belvedere, in perfect Liberty style, dates back to the late 19th century. It belonged to the Tognarelli family and has passed through different successions over the centuries. Today, it is a Bed&Breakfast and holiday home designed to offer you maximum comfort and relaxation in the beautiful Tuscan countryside.
The Villa is located on the Vandelli road, an ancient road designed in the 18th century to connect Modena and Massa, only recently rediscovered. The road takes its name from its designer and builder, Domenico Vandelli, chosen by the Estense duchy to create a road that could connect that center of power with the new territories acquired thanks to marriages between noble families.
We are located in the heart of Garfagnana, nestled between the Apuan Alps and the Apennines, in the northwestern part of Tuscany. At Villa Belvedere, you can choose from our rooms, equipped with all the comforts and furnished in a classic and elegant style; if you prefer more spacious and private spaces, our independent cottages are perfect for you.
The villa also has an excellent location that will allow you to organize day trips to the natural, cultural, and historical destinations of the region. Starting from Villa Belvedere, you can easily reach Lucca, Pisa, La Spezia, Carrara, and Florence. Garfagnana is also an area rich in events and activities: don't miss the opportunity to fully experience the culture, tradition, and gastronomy of this beautiful area of Tuscany.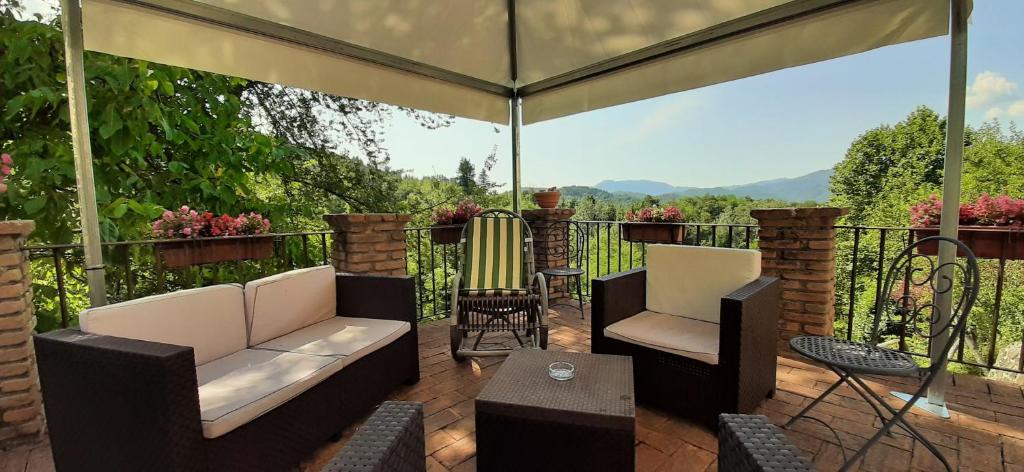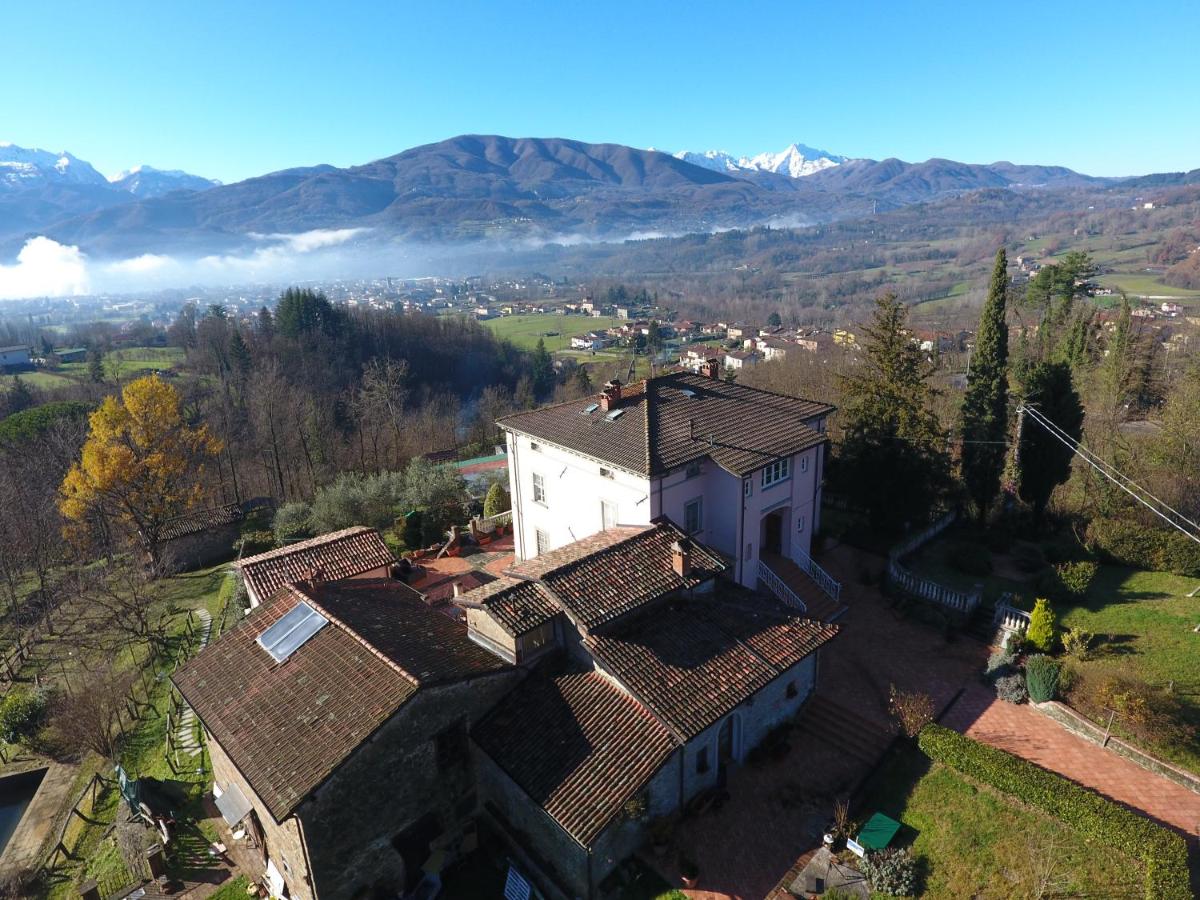 Our Amenities
Take refuge in a magical place: enjoy the Tuscan sun on our terrace with sun loungers and umbrellas, cool off in the outdoor pool, and admire the stunning view of the surrounding countryside at any time. Breathe in the authentic style of historic Tuscan villas, transmitted through architecture and furnishings, without sacrificing all the comforts of a modern B&B (from room service to breakfast).